In the client's words

"The 1:1 sessions and smaller group sessions were incredible!"
"Being able to take away the Performance Enhancement tools (PETs) and come in here (QUBE) whenever I've wanted to refresh my mind or get a particular PET or just to familaise myself with the interface."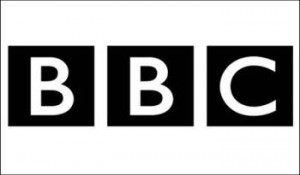 The Challenge
The BBC has some of the best user experience designers in the world.  But faced with the challenge of a major change to the overall user and public interface of the organisation these key people have been catapulted into complex leadership and project delivery roles by proxy.
They have to deliver outcomes which are both unclear in terms of goals and methods – We call this 'Foggy Change' – see All Change The Project Leader's Secret Handbook  [Free e-book]
Crossing functions and silos with multiple stakeholders they could easily get bogged down and so we developed a programme to upskill them on change, developing a Teflon coat to resistance to change and political issues and gave them the courage to lead from within.  We called it the "Project Ninja Training Programme".
The Results
Business Impact: All the projects demonstrated significant improvement in progress
Engagement: North UK and South UK teams connected
Collaboration: Involvement  by participants of their local/ wider teams in the tutorials and on QUBE
Learning: "Effectively managing stakeholder anxiety and expectations."
'Understanding that there are different types of project from 'Quests' to 'Fog' recognising them and changing my approach to maximise success with minimum effort."
Corporate Social Responsibility/ The Environment: 40,000 miles of travel saved!
equivalent to  33 hours of driving time per person 
equivalent to 7.4 hours flown per person
equivalent to 19 tonnes of carbon
equivalent to 97 mature trees
________________________________________
Private Sector
Deliver Today- Challenge:  Leading without Authority: Transforming the User Experience Across A Complex Media Organisation>>
Leading and Organising Challenge:  Fast-Tracked Human Resources Project>>
Ensuring Results- Challenge:  Creating a Community of Change Leaders to Deliver a Significant Programme of Change>>
Public Sector
Invent tomorrow-  Challenge:  To influence the culture of an entire dispersed organisation to be inspired to deliver performance through innovation>>