Faster, Better, Cheaper and normally impossible!

The Results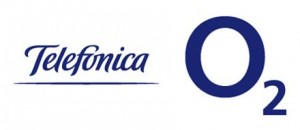 Financial Payback: Financial improvement in projects as a result of the learning programme estimated by participants range up to £1 million on a single project!
Engagement: 132 participants in the community. Participation in QUBE-based learning at work 62.5%
Collaboration: "When working with a colleague who has been on the NWPjM course and is a member of the community there is a significant improvement in performance".
Modal response on application of learning is: "I apply what I have learnt often". Specifically: "I apply at least one of the Performance Enhancement Tools (PETs) I have learnt at least once per week".

Learning:
 "To me the PETs (Performance Enhancement Tools) and QUBE environment provide a set of ingredients that help to develop a manager's recipe for leadership"
Steve Henderson, Programme Manager
"Using the PETs is like adding yeast to the dough.  They provide the small additive gains throughout the project to make the process rise to the challenge".
Bill Johnston, L&D Project Manager
"The initial fear of what the 'World After Midnight' was about was quickly quashed through using Pentacle's PETs and QUBE.  It's given me the confidence to tackle situations differently, where I find myself saying 'I know just the PET for that', and often linking many together to support achieving the right result".
Jo Howard, Project Manager
Corporate Social Responsibility:  ~120,000 miles of travel saved!
equivalent to  15 hours of driving time per person
equivalent to  5 hours flown per person
equivalent to 58  tonnes of carbon
equivalent to 291 mature trees
In the client's words
"I need a way to support my programme and project managers as the pressure builds for them…"  "If we can work together as a community to build our skills and capabilities we should be able to rise to the challenge."
Sarah Craig  Head of Business Programmes
"It was important to find something which could add value and be relevant to even the most battle-hardened project manager, whilst engaging those with less experience." Michael Moulsley,  Head of PM Academy
The Challenge
Life certainly was challenging for O2, the UK operating arm of Telefonica, faced with delivering an enormous programme of change.  The years ahead, as well as involving a shift to deliver to a new strategic direction based on consumer innovation also contained the complexity, challenges and disruption which would be brought by the London Olympics and the introduction of 4G.  This meant new stakeholders, many of whom had little understanding of the traditional business and of project management, as well as projects that were either repeats or brand new.  And all this change was to be delivered successfully with fewer and more-stretched resources and, if possible, faster than usual. The stakes were high, since the industry in the UK was consolidating and forming complex alliances with competitors agreeing to share and spread the fixed costs of their operations. At the same time the customer profiles and demands were shifting faster than ever.
The transformation sought by O2 was to ensure that the project leaders had the courage and capability to step up and lead, focusing on the softer skills which would allow them to involve stakeholders as an integral part of their teams without bamboozling them with 'project speak'.  And above all, moving their mindset to see the change as an opportunity rather than a threat.  In addition, it was crucial that the participants didn't let any biases towards specific project methodologies prevent them from applying the learning.
How the QUBE solution won
Traditional Solution
The QUBE Solution

Normal Course in a conference venue
Each cohort only meets people in the same cohort

 

Workshops have to be at least a day to a couple of days long
Significant time consumed in travels and disruption
Participants are given tons of new materials without time to digest, test or apply and as a result much is forgotten even during the workshop
No application to other participants from across the community after
The good old "transfer to work problem" occurs where what has not been forgotten is out of context and hard to share with colleagues

Online HealthCheck and early QUBE orientation
Classroom based short "4 dimensional programme" – in other words whilst in the classroom all the exercises and notes and teaching materials were captured or provided via QUBE so on return to work there was direct continuity.
8 week Application at work programme – Short weekly sessions
Extensive use of Eddie Obeng's Performance Enhancement Tools (PETs) to enable collaboration on QUBE at work
Set up of PETs champions to ensure transfer to work becomes embedded
Community continue to have access to each other after the formal programme

Creating a Community of Change Leaders to Deliver a Significant Programme of Change