Best to be safe. But not to be sorry you haven't used QUBE
Security
We know that working and storing work on-line rings alarm bells for IT Executives. We don't blame you!  Security is just as important to us too.
For that reason, data within the working environments is visible only to the people who have been granted access to them. Data transfer between users is encrypted. The data is located either on our file server or on a file sever within your IT infrastructure via the QUBE Enterprise Server Software). QUBE-Ware's security model uses best practice standards-compliant encryption. All outgoing public, voice, video and text communication is encrypted. QUBE-Ware can be run over VPN.
Why QUBE and not something we already have?
You are comparing apples and oranges. Asking that is a bit like asking, "I have a paint brush and Monet has a paintbrush, so what's the difference?" Traditional software is shallow, making you spend your time jumping from one narrow app to another.
QUBE isn't software. QUBE is Learn+Do Ware. It contains the Performance Enhancement Tools and New Behaviours required for Learning and Digital Transformation.
Anyway, QUBE-Ware is everything you are familiar with rolled into one surprisingly easy to use app.
QUBE-Ware is a single place for multiple connection and collaboration needs. So you can stop your users skipping madly from one shallow app to another narrow app with multiple logins, and the need for coordinated security updates.
Using QUBE-Ware could mean you need fewer apps and storage locations and should actually reduce your risk exposure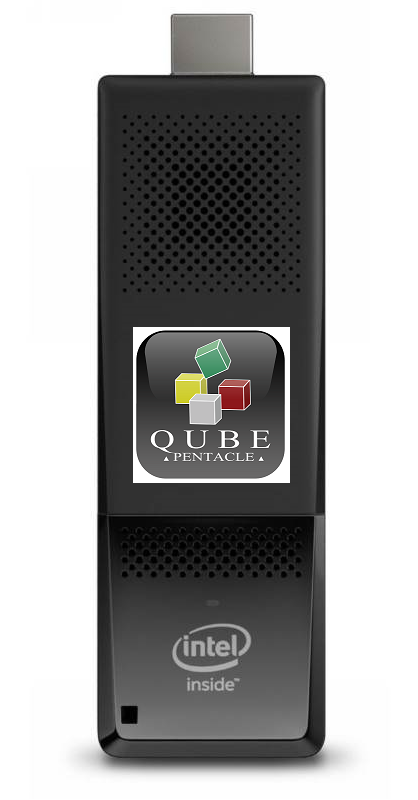 Why QUBE not try QUBE-Ware without connecting it to your network?
QUBE is stand alone if you purchase QUBE on a Stick
QUBE set up ready to go on full Windows 10 computer stick plus headset, mouse, mini-keyboard, mifi dongle with 2gb data for only £300 plus postage and packaging
Download file: QUBE Comparison
QUBE_Comparison