New? Your chance to Experience QUBE.
Community? Learn, catch up network.

#LEADERSHIP
NEW DATE: June 27th 17.00-18.30 BST
Jim DuBois – CIOx Microsoft.  Tech Adviser & Board Director
 Lessons Leaders Must Embrace to Drive Business Velocity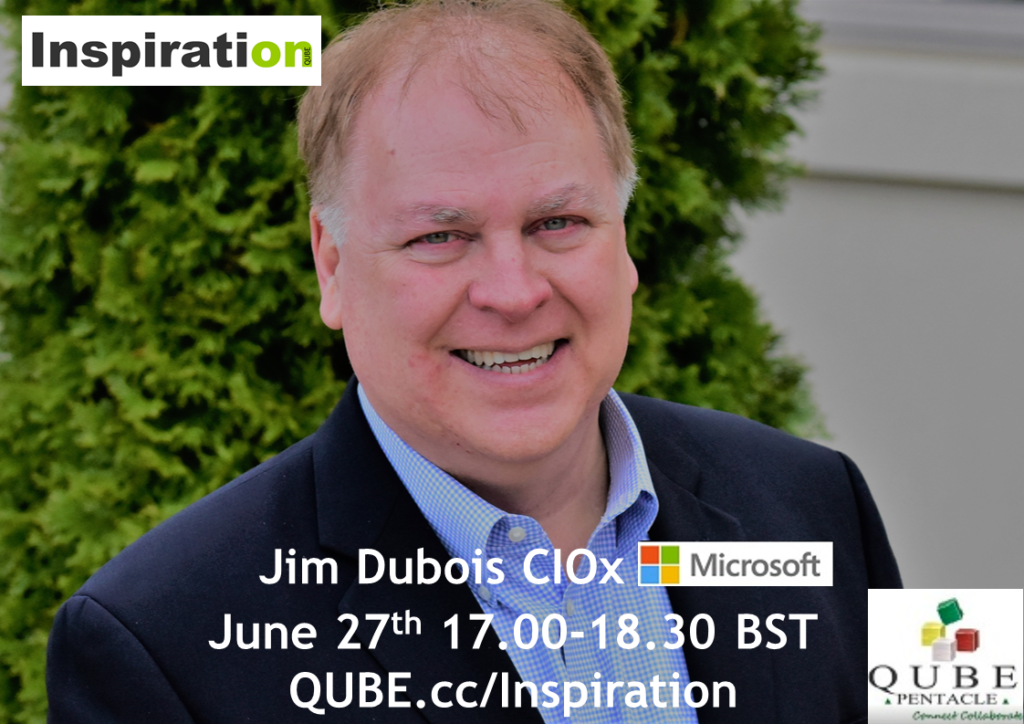 Jim DuBois worked at Microsoft for 25 years, the last four as the CIO of the company for Satya Nadella, driving the turnaround transformation. He also held roles in the product groups, and in IT leading infrastructure, application and security teams.
Jim has leveraged content from Prof Eddie Obeng to help his team adjust to the new pace of change.
Since leaving Microsoft last year he has written a book on the lessons he learned, and serves on multiple corporate, private, startup and not for profit boards.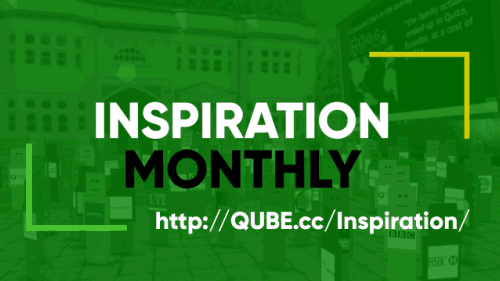 Archive 2018:
COMMUNICATION

MOMENTUM

An Coppens, gamification designer, speaker and author

DIGITAL COLLABORATION

Prof Eddie Obeng, educator, author and speaker

DESIGN

Rob Law MBE, founder & CEO of Trunki

PERSUASION

Ali Gursoy, Group CEO of Fashion One

IMAGINATION

Suzanne Whyte, Calum Thomson and Tina Watson, NHS National Services Scotland

DELIVERY

Vivian Ihaza, marketing, advertising and communications expert

NETWORKING

August 16th 07:30-09:00UK

LONGEVITY

Prof Chris Oliver, former professor of physical activity at the University of Edinburgh

September 20th 16:30-18:00UK

AGILITY

Dr Tam Watchorn, head of innovation at NHS National Services Scotland

GLOBAL MINDSET

Andrea Kershaw, director of House of Creativity

REFLECTION

Prof Eddie Obeng, educator, author and speaker

New Venue:
Auditorium Style Theatre with Café Tables for Networking , Breakout Areas and Exhibition Stands

2015 Speakers: David Gram – LEGO, Geoff Burch , Peter Hinssen, Elisabetta Galli -Wolters Kluwer, Patrick Affleck – Dentsu Aegis Network, Giles Cross – Sanlam, Roy Sheppard, Ken Banks, Eddie Obeng – Pentacle the Virtual Business School
2016 Speakers: Philip Gennoy – Allianz, Tim Bean, Geoff Burch, Dr Tam Watchorn – NHS, David Lomas – Pentacle the Virtual Business School
2017 Speakers: Julian Treasure, Carole Osterweil, John Chapman, Adrian Malone – Atkins, Will Stevens, Stephen Carver, Dr Letitia Obeng, Jason Huggins – Uniface, Dr G Keith Still, Robin Stopford – Spectris
2018 Speakers: An Coppens, Rob Law MBE – Trunki, Ali Gursoy, Suzanne Whyte, Calum Thomson & Tina Watson – NHS, Vivian Ihaza, Prof Chris Oliver – University of Edinburgh, Andrea Kershaw