Collaboration & Innovation for Health
In Partnership with: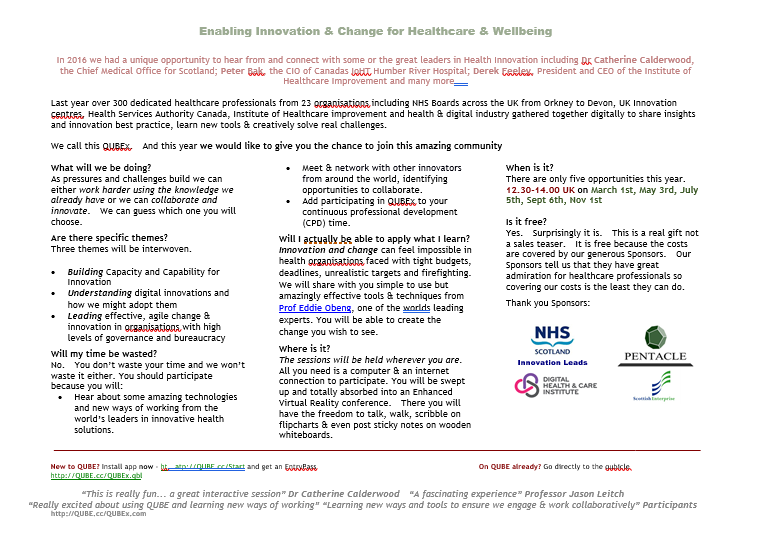 QUBEx Events for 2017
Wednesday 12th April: Not the Usual Suspects – Building Organisational Innovation Capacity & Capability 
Wednesday 3rd May:  Art of the Possible –

Collaborative mini-haq on some of the key issues facing the NHS
Wednesday 5th July: Prototyping a Service Part 1 – Understanding User Experience: Supporting What Matters to Me
Wednesday 6th September: Getting Stakeholder Buy-In for Your Project
12.30-14.00 UK Time
Why?
As pressures and challenges build we can either work harder using the knowledge we already have or we can collaborate and innovate.
Last year over 300 dedicated healthcare professionals from 23 organisations including NHS Boards across the UK from Orkney to Devon, UK Innovation centres, Health Services Authority Canada, Institute of Healthcare Improvement and the health & digital industry gathered together virtually to share insights & innovation best practice, learn new tools and creatively solve real challenges.
Why should I join?
You will hear about some amazing technologies and new ways of working from the world's leaders in innovative health solutions.
You will meet & network with other innovators from around the world, identifying opportunities to collaborate.
You can add participating in QUBEx to your continuous professional development (CPD) time.
Is it free?
Yes.  Surprisingly it is.  This is a real gift not a sales teaser.  It is free because the costs are covered by our generous Sponsors.  But places are limited so sign up now.  And why not share this flyer with your colleagues?

 Previously on QUBEx
Digitally-Enabled Healthcare Transformation

Realistic Medicine

Asking Instead of Telling

Treating the Person Not the Condition
Peter Bak: PH.D, CMC. CIO Humber River Hospital, Toronto
Dr Catherine Calderwood: Chief Medical Officer Scotland
Derek Feeley: President and CEO, Institute for Healthcare Improvement
Professor Jason Leitch: Clinical Director Scottish Goverment
Humanly Digital Series
Virtual Working

Data Data Everywhere But Not a Drop of Information

Creating a Culture of Innovation

Networking Events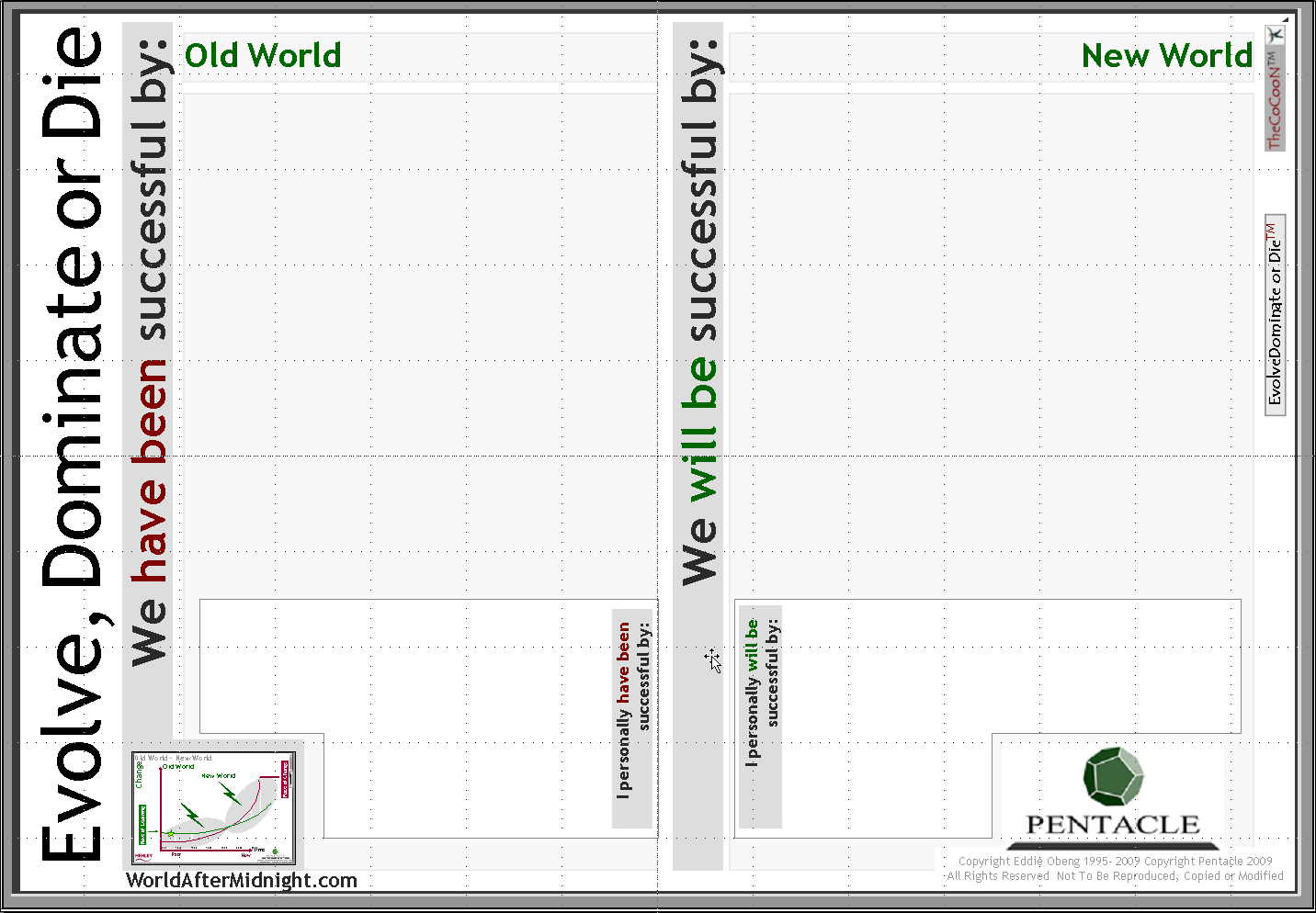 Dr David Lomas: Pentacle the Virtual Business School
Professor Eddie Obeng: Pentacle the Virtual Business School
Dr Tam Watchorn: Head of Innovation NHS Scotland
Networking Events
Where?
On QUBE, the innovative virtual campus of Pentacle The
Virtual Business School < QUBE.cc/Entry_Pass >

New to QUBE?
QUBE Install app now:  QUBE.cc/Start
Open QUBE and Request an Entry Pass to register for the
event from the login box.
On QUBE already?
Click here to go directly to the qubicle.