Like a child at Christmas?  Just can't wait to get started?

You can talk through your unique situation with us and discuss the best solution Or you can complete a form.
Discuss
Request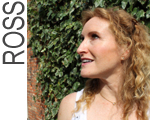 Susan M Ross,
Business Manager.
Tel +44 1494 678 555
Still have questions?
What do other people buy?
What will I get for my investment?
Typically;
Speed – months become weeks.  Productivity increase *5
Quality – learning retention goes up by 3.  Engagement & buy-in increase
Investment – payback is from days to several months
What will my IT poeople say?
Can I try or pilot QUBE first?
Who is on QUBE now?
How about my budget planning?
Will some of my team/ older staff have difficulty with it?
How do I persuade my boss/ colleagues?