When all was forgotten, all that remained was the pictures painted our minds

Watch Eddie Obeng use graphics to engage, interact and mesmerise in his short top 10 best TED Global Talk
One of our top 10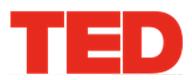 talks.

Why should I participate?
Whatever your business, would the ability to draw simple pictures to help you get your message across more easily and effectively?
What do I need?
You do not need any artistic skills just an entry pass and access to QUBE.
Who will be leading the course?
The course will be led by one of the world's leading graphic communication experts Vanessa Randle. Follow Vanessa. The course administrator is Tracy Breeze who you can reach on +44 1494 678 555
Is there more information?
Download the graphical brochure:
Details

Dates

Costs
2 hour kick-off
Home work and practice time – you get to decide this
2 hours of skills polishing
Autumn Course:  1 -8 November  18:00 – 20:00UK
Winter Course:  To be announced
Spring Course:  To be announced
Summer Course:  To be announced
Including digital handouts, digital easel, and digital whiteboard   £500 per person