QUBE isn't software. Think of it as travelling to a 'foreign country' where you learn to deliver results together, better and faster than you do in yours

 


Imagine if you had a goal to deliver and you purchased software licenses to enable the goal; you would still be left with having to learn how best to roll out and use the software, and new software wouldn't guarantee new thinking or behaviours .
But QUBE is Learn +Do Ware – so we do not sell licenses.  Instead we offer outcomes, learning  and delivering results.
Below you can use the configurator to get a price estimate for your needs.
Learning To Transform:
E n g a g e   –   D i a g n o s e   –   D e s i g n   –   I m p l e m e n t   –   E m b e d
A process inspired by Einstein. New problems can't be solved without New Learning  And the New learning must be applied, and stick!  Eddie Obeng
Fully Tailored and Customised

Off-the-Shelf
Do you wish to deliver results and at the same time bring your organisation into the 21st century? The Learning to Transform process is the way to embed new behaviours, thinking and processes at the same time as delivering business or organisational results.
Strategic Vision, Lleadership and Delivery – For CEOs and Top leaders who have to ensure the future strategy/For Corporate Communications and Global Business Services teams
Innovation – For innovation leaders / New product or service delivery teams
Project & Programme delivery – For Change, Project and Programme managers
Corporate Training and L&D Suite – For HR, OD and L&D Leads
We have a number of pre-packaged QUBE interventions on change, project and programme delivery:
Inventing Tomorrow: Digital Transformation Innovation Accelerator,  Insight to Innovation, Business Model and Strategic Vision Development

Delivering Today: Perfect Projects, Putting Strategy to Work, Programme Delivery, All Change! – Change Management

Leading & Organising:  The Complete Leader, Organisational Magic

Ensuring Results: Money Making Machine, Peak Performance

Delivering Today: Achieving Customer Excellence
Monthly Open Inspiration FREE Events

hub-Q Club
If you don't know how amazing QUBE is, how can you commit to using it? How can you persuade others in your organisation to get on board?
On the third Thursday of each month we hold an open access event with a fascinating topic & speaker and a one-and-a-half hour opportunity to experience QUBE – you can meet other people new to QUBE as well as people with significant experience.  The topic material means you always take away something useful and pragmatic.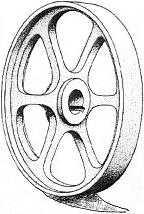 You're trying to deliver but who else has seen the same problems? Networking is time consuming and you only network with the people you know, who think like you.  And also, if you are trying to do something new, the sheer cost of time and travelling to meet and energy of organising eats up the bulk of your creative energy .
Starting at £200 per month for an established business, you can subscribe to join the Innovators' & Entrepreneurs' community hub on QUBE.  Just like a normal business hub but turbocharged, hub-Q membership gives you and your selected guests access to the New World Cafe.  This transforms the ease with which you can work with dispersed colleagues, customers and suppliers.  You can also gain access to additional qubicles, tutors and specialists and advisors, as well as taking advantage of a large network of diverse achievers.
Conferences /After Conference Service
The annual conference has gone really well.  Well, it cost a fortune, so it needed to go well.  But after the fireworks the fizz and sizzle has stopped.
Host your conference on QUBE.
Or if you prefer the traditional way we will attend your conference venue and re-create a set of qubicles containing all the presentations, flip-charts, syndicate work etc .  With both starting points you will now be set to continue the work you begun at the conference.  So whether it is for rolling-out a strategy, creating a new talent programme or delivering a culture change, for the following three months we will keep up the momentum on QUBE.  Our tutors and your trained facilitators will connect, challenge and energize the conference participants as they bring the goals of the conference to life.