QUBE Solution
Do you and your team need a remote working solution?

You need QUBE because:
You urgently need to get people together, but can't
You want an emotional wow
You need their passion to become action
We understand how you feel. We know it's frustrating and we would like to help you. And we both know that not acting now could make recovery impossible.
How you travel by QUBE?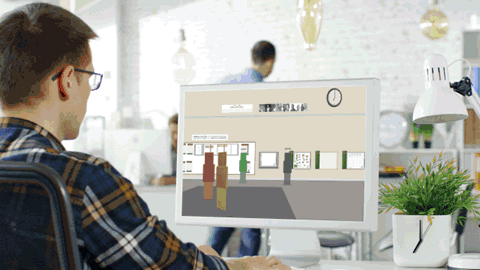 Talk, don't type. Walk to meet, don't send. Put posters and sticky-notes on whiteboards together, don't post. Sit and chat confidentially, don't text.

We guarantee success:
Simply provide a clear brief: objectives, content, and style. Relax and just follow our expert instructions. We deliver a wonderful, engaging, interactive experience on our QUBE campus facility. We've been doing it for more than 10 years. We are the world leaders.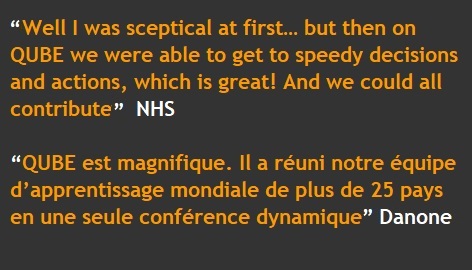 Jo Stanford on remote working to support the NHS: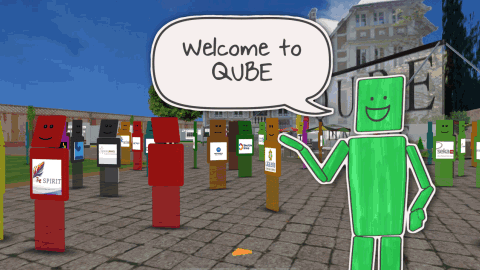 How much does it cost?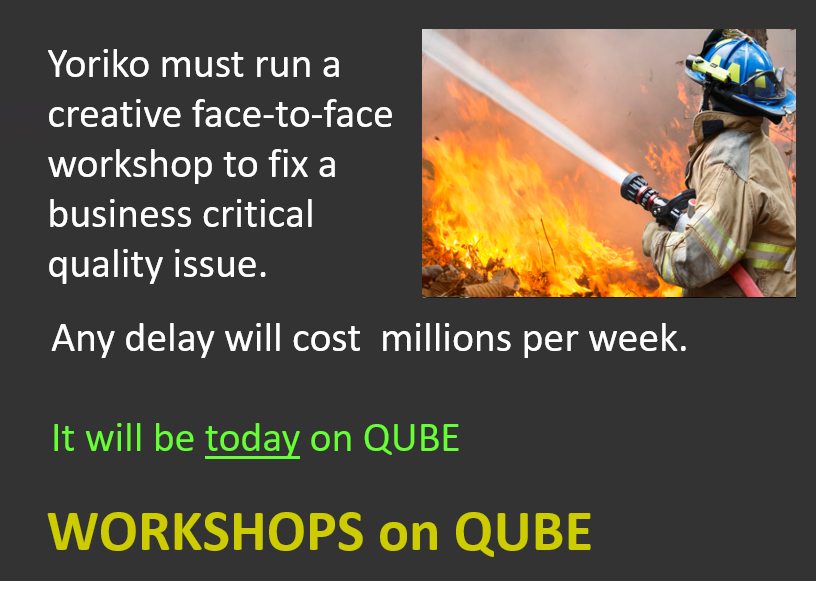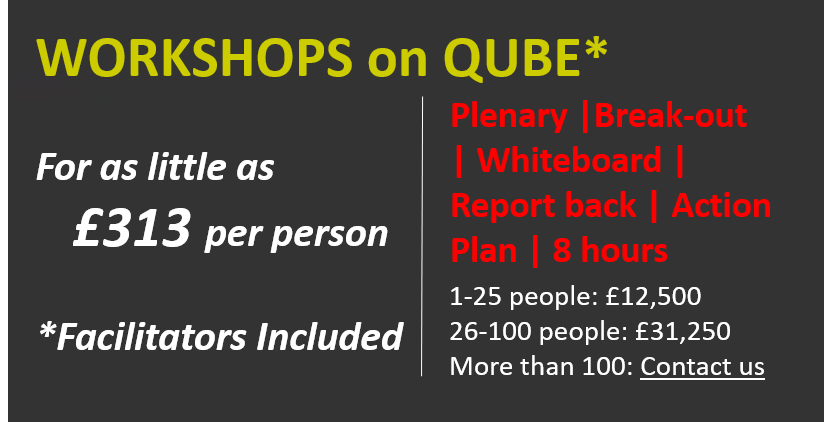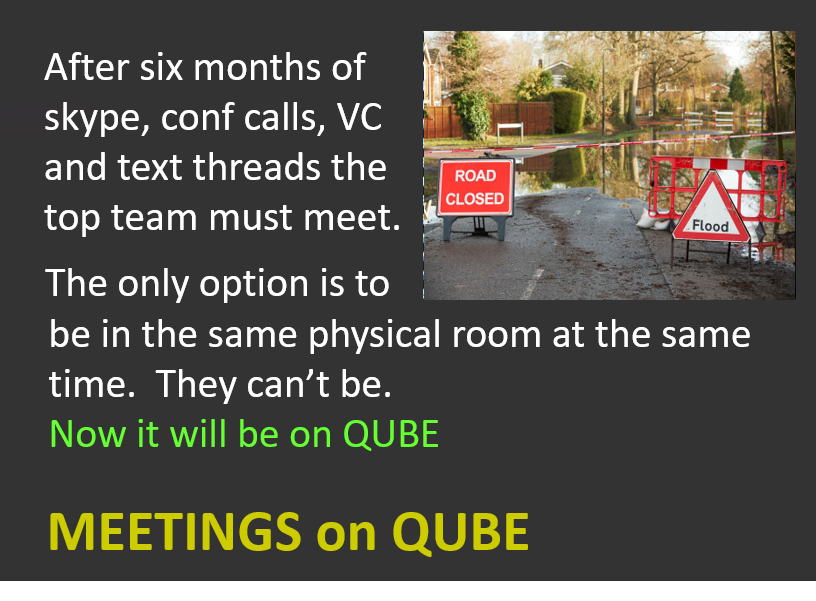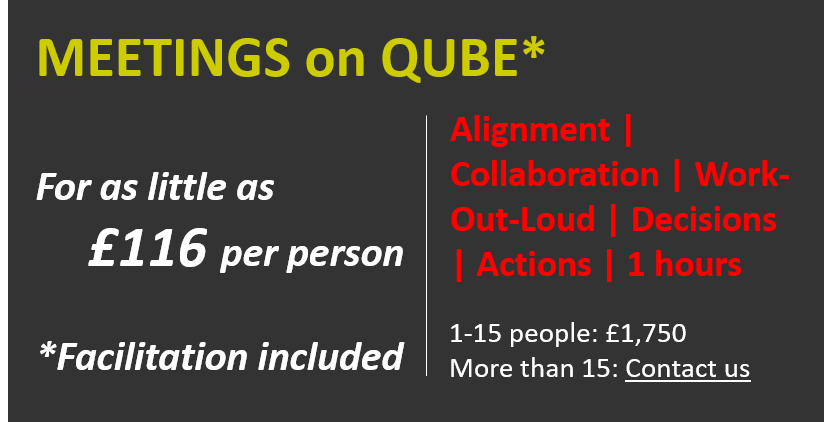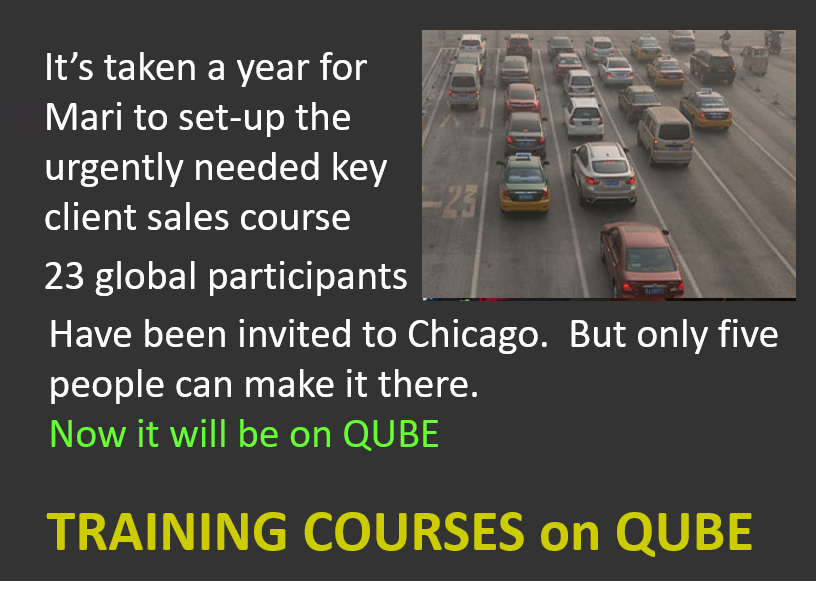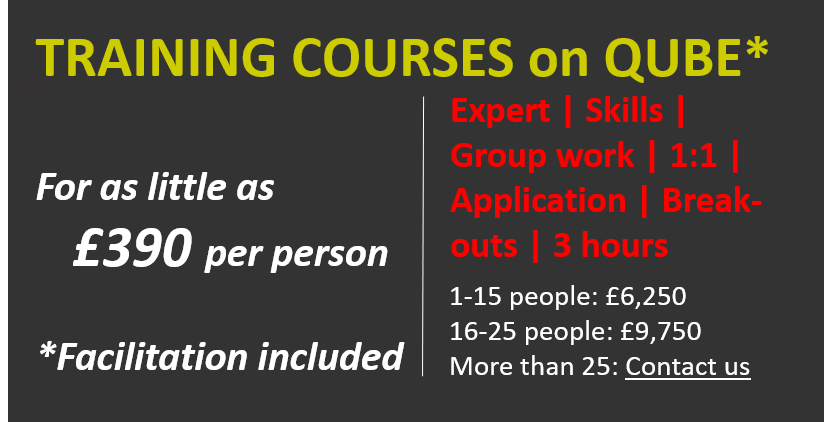 What do I get for my money?
Imagine an app is an axe. Simple to use. Does only one thing. You already know digital apps are poor alternatives to real conferences and meetings. You've held your breath trying so many: zoom, webex, lync, adobe connect, skype… They have promise but don't deliver. Eventually you have to jump in a car or on a plane and meet.
You can breathe again now. You have found QUBE.
QUBE is a facility. QUBE does everything. QUBE is not an app. QUBE is not a platform.
QUBE is

actually, better than

real life.
Talk, don't type. Walk to meet, don't send. Put posters together on whiteboards, don't post. Sit and chat confidentially, don't text.
You invest in our excellent facilitators who guide and de-risk the whole experience so that your conferences and meetings are successful.

What's the business case?
You pay for friendly greeters and helpful guides (avatars/qubots on QUBE). Expert facilitators will coordinate sessions and manage breakouts. People who are new to QUBE love this support. Our wonderful coaches will show presenters how deliver their messages effectively, engagingly, and emotionally on QUBE. Our experience designers will provide all the new tools and techniques you will need to engage your participants.
We give you back the money you save on the cost of flights, transportation, venue, hotels, and meals. You save the time people spend travelling there and back. When you travel by QUBE you save the time they lose recovering from exhaustion and jet-lag.
What about security and confidentiality?
Totally guaranteed.