New? Your chance to Experience QUBE.
Community? Learn, catch up network.

This Month:  #LONGEVITY
September 20th 16.30-18.00 UK time
Prof Chris Oliver – The Cycling Surgeon
 Longevity: how long will you live?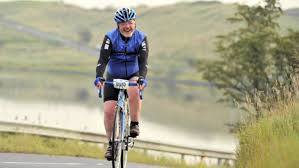 Chris Oliver recently retired as an NHS consultant surgeon in trauma orthopaedics and as professor of physical activity at the University of Edinburgh.
Over a decade ago Chris weighed more than 170kg (27st) and lost over 75kg (12st) after bariatric surgery. With a second chance at life he got very fit and cycled 3,500 miles across the US. Now he's retired he's pondering his own longevity and life expectancy. In Chris's QUBE talk you'll find out about your own life expectancy and what it would like to be over 100 years old.
Follow Chris on Twitter @CyclingSurgeon or visit his website, CyclingSurgeon.Bike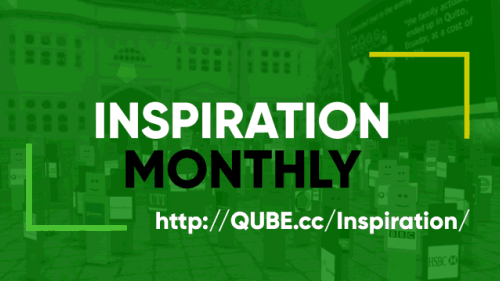 2018 Themes:




AGILITY

Sir Tim Smit KBE, co-founder of the Eden Project

October 18th 12:30-14:00UK

GLOBAL MINDSET

Andrea Kershaw, partner at IDEO

November 15th 16:30-18:00UK

REFLECTION

Prof Eddie Obeng, educator, author and speaker

December 13th 16:30-18:00UK
Archive 2018:
COMMUNICATION

MOMENTUM

An Coppens, gamification designer, speaker and author

DIGITAL COLLABORATION

Prof Eddie Obeng, educator, author and speaker

DESIGN

Rob Law MBE, founder & CEO of Trunki

PERSUASION

Ali Gursoy, Group CEO of Fashion One

May 17th 12:30-14:00UK

IMAGINATION

Suzanne Whyte, Calum Thomson and Tina Watson, NHS National Services Scotland

June 21st 12:30-14:00UK

DELIVERY

Vivian Ihaza, marketing, advertising and communications expert

NETWORKING

August 16th 07:30-09:00UK

New Venue:
Auditorium Style Theatre with Café Tables for Networking , Breakout Areas and Exhibition Stands
2015 Speakers: David Gram – LEGO, Geoff Burch , Peter Hinssen, Elisabetta Galli -Wolters Kluwer, Patrick Affleck – Dentsu Aegis Network, Giles Cross – Sanlam, Roy Sheppard, Ken Banks, Eddie Obeng – Pentacle the Virtual Business School
2016 Speakers: Philip Gennoy – Allianz, Tim Bean, Geoff Burch, Dr Tam Watchorn – NHS, David Lomas – Pentacle the Virtual Business School
2017 Speakers: Julian Treasure, Carole Osterweil, John Chapman, Adrian Malone – Atkins, Will Stevens, Stephen Carver, Dr Letitia Obeng, Jason Huggins – Uniface, Dr G Keith Still, Robin Stopford – Spectris